I didn't get quite as much reading done in June as I did in May, but I read three really fantastic books!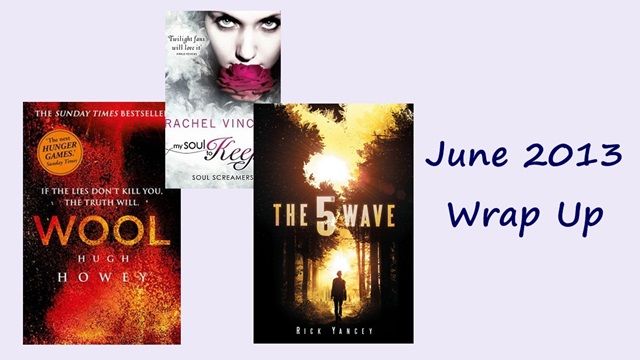 -Wool by Hugh Howey - took me nearly two weeks to get through as it was a dense, layered book that deserved a lot of attention while reading. Really enjoyed the world created in this and I can't wait to read the remainder of the trilogy.
-My Soul To Keep by Rachel Vincent - the best in the series so far, I'm looking forward to reading the 4th in the series to read the fall out from the events in this one!
-The 5th Wave by Rick Yancey - hugely hyped and popular in the book community, it deserves all the praise it has been getting! Absorbing and shocking in parts, the sequel is just too far away!
July is already shaping up to be a busier reading month, I've got one finish already and I'm almost done with another book!