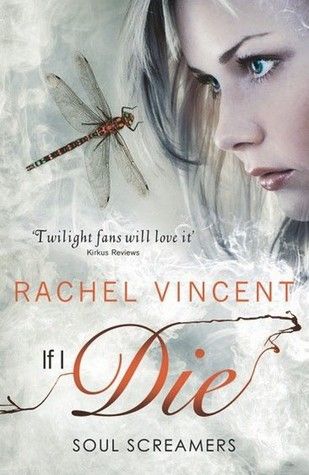 Summary:
In seven days, Kaylee is going to die...
My Thoughts:
Oh gosh, I don't think I can keep doing this to myself. This series keeps getting better and this installment nearly reduced me to a blubbering mess. We have a new type of enemy setting his eyes on one of Kaylee's friends and we find out more about Kaylee's time at Lakeside.
As usual, Kaylee wants to do everything she can to save her friend but this time she's in way over her head. I definitely appreciate that this time she's involving people around her that can actually help, rather than just diving in blindly. She's definitely grown and realised she can't do it all herself. She's becoming more confident in her abilities but also her limitations. Kaylee has definitely become one of my favourite lead characters.
This book is definitely darker than previous ones in the series, Kaylee discovers she screams for a new, utterly heartbreaking "type" of death.
One of the best written parts was the continuing fall-out of Nash's addiction to Frost. Kaylee still wants so much to forgive him and have things go back to the way they were but his behaviour in the previous book is still hurting Kaylee. There seems to be a building friendship with Sabine, which I really liked. And then more happened (spoilers) and I was gone, utterly heartbroken and destroyed.
Read with tissues handy.
My Rating: